Best IELTS Coaching Center in Hyderbad
to help you get 7+ band
IELTS Demo Class Overview
Our IELTS Coaching Centre in hyderabad demo pivots on the framework, guidelines, and specifications of the sections and categories included in the test. We train and guide the students with advanced tutors who will ensure the highest level of proficiency is achieved by our students to attain a good band score. We will walk you through the complete set of requirements and attributes of the IELTS along with the evaluation model of the exam.
 Step 1 – You will be asked a few prerequisite questions about your attempts, batch time preferences, and your IELTS history. 
Step 2 – Based on your listings, we will set up a meeting with one of our  IELTS trainers who will conduct a proper consultation, followed by a demo class. You can clarify your curriculum and course queries immediately after the demo.   
Step 3 – If you are satisfied with the demo, you can straight away discuss the fees and fulfill the formalities for enrolling in our IELTS training in Hyderabad. 
Are you thinking of taking the IELTS? You've come to the right place! Thousands of people take our online course each year, and for good reason. It's been designed to give you all the tools and resources you need to prepare for your exam – fast. Learn more about what you can expect from our course in this article.

The International English Language Testing System (IELTS) is a test given by providers approved by the British Council. IELTS is accepted by thousands of organizations in more than 130 countries to enable people to study, work, immigrate and train.

The IELTS Academic test is a formal assessment of your proficiency in academic English. It's available at over 1,500 centers across more than 110 countries. The IELTS Academic test is accepted by many students worldwide, from government authorities and higher education institutions to employers.

IELTS translates to International English Language Testing System and is the most sought-after and well-recognized English language test that stands to testify to a person's proficiency and grip in the language. 

About 11,000+ institutes and organizations legally accept and acknowledge IELTS as a standard language qualification. 

The exam is owned by the British Council & IDP and is conducted 48 times every year with different slots and timings.

The IELTS majorly assesses 4 skills including listening, reading, writing, and speaking. The candidate must score an average band score of 6 in each of the sections to qualify as a skilled candidate.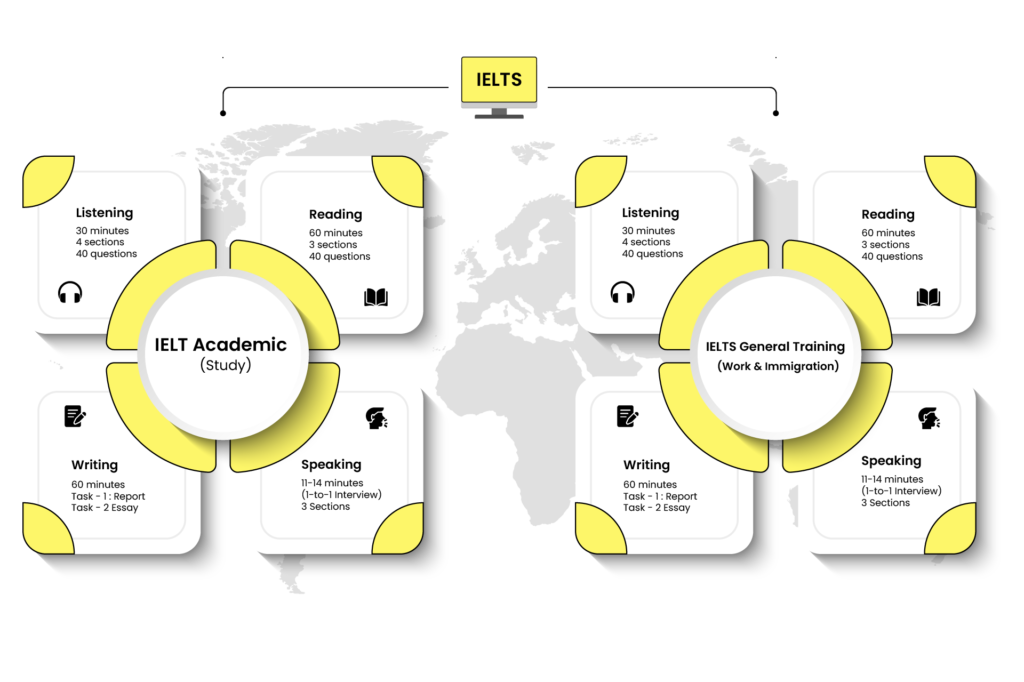 Want to know more details about our IELTS Coaching center in Hyderabad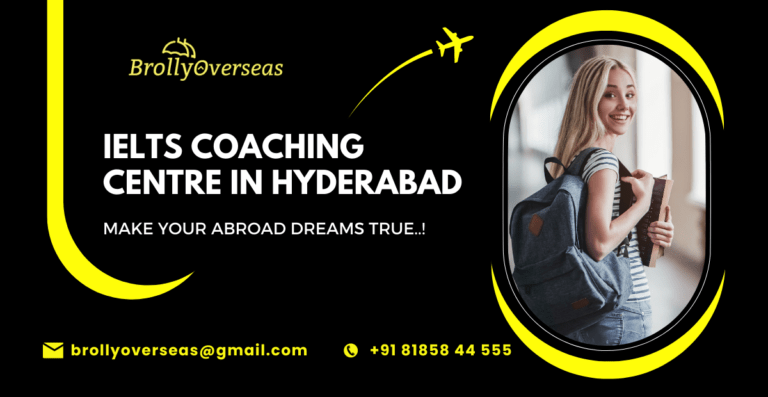 The IELTS Coaching Centre in hyderabad is a 3-hour-long evaluation session. 

It tests your ability and competence in Listening, Reading, Writing, and Speaking. 

The IELTS is of 2 types: Academic & General Training, which follows a similar format with differences only in the Reading and Writing sections of the test. 

The 4 tests that are Listening, Reading, Writing, and Speaking are conducted uninterruptedly with no breaks in between.

The speaking section is the only test that can be attended anytime within a week of completing the other areas.
We are one of the leading IELTS training institutes in Hyderabad 
Certified trainers – We have the best IELTS trainers in Hyderabad with proven experience and excellence. 

Customized coaching – We offer customized training unlike other institutes to fully prepare the students with a complete set of skills to excel in the sections in the IELTS exam. 

All-Inclusive IELTS study guides – Our study materials are very detailed and tailored by expert IELTS tutors. 

Slot booking assistance – Our team will help and assist you in booking slots for the IELTS exam without any worries.  

Course validity – The course will be valid for 1 year from the date of being issued and the IELTS exam will be valid for 2 years from the date of being issued.  

Affordable IELTS training Fees – We do not overcharge our students and offer affordable pricing for the best IELTS training in Hyderabad.
IELTS Band score & Ranking.
 The IELTS exam is scored on a nine-band scale with nine being the highest score. The total score is not broken down into separate components, but the overall band score can be converted to an approximate equivalent academic level.
For example, a seven in the speaking component would indicate that you have reached proficiency as an upper intermediate or advanced learner of English.
The overall band score is the average of all four sections, rounded to the nearest half band. The final band range is from 0 (lowest) to 9 (highest). 
Band scores are standardized so that an average test taker would achieve around 5.5 for each section: Listening—6.0 Reading—6.5 Writing—6.0 Speaking—4.
| BAND SCORE | SKILL LEVEL | DESCRIPTION |
| --- | --- | --- |
| | | Has full operational command of the language: appropriate, accurate and fluent, with complete |
| | | Has satisfactory command of the language, though with occasional inaccuracies, inappropriacies and misunderstandings. Generally handles complex detailed argumentation well. |
| | | Has generally effective command of the language despite some inaccuracies, inappropriately and misunderstandings. Can use and understand fairly complex language, particularly in familiar situations. |
| | | Command is sufficient for communication but with frequent problems in expression when precision is required. May fail to grasp ideas, especially abstract ones. May have problems with complex language. |
| | | Uses language that is often inappropriate and lacking in detail. Has difficulty in detailed instructions. |
| | | Has very little ability to use the language beyond very simple exchanges of information about immediate needs. May fail to grasp ideas, especially abstract ones. May have problems with complex language. |
| | | Uses language that is often inappropriate and lacking in detail. Has difficulty in detailed instructions. |
| | | Has difficulty in detailed instructions. May have problems with complex language. |
| | | simple expressions with several grammatical errors. May fail to grasp ideas, especially abstract ones. May have problems with complex language. |
IELTS is a non-academic English test for higher education and professional migration. It tests the ability to communicate in an academic environment on a broad range of topics and covers four main areas: writing, reading, listening and speaking.
It is designed to assess your general English language skills and compare them with the language competence of native-speakers with similar educational backgrounds as you.
The IELTS test format is different from most standardized tests. Instead of a series of multiple choice questions, the IELTS has reading and writing tasks, as well as some speaking section
The IELTS test has four modules. Each module tests skills in four components of language competence: reading, listening, speaking, and writing.
The IELTS test is designed to be taken over two days. The first day, you will take the four sections and a writing task in one session, with an interval between each section of around 20 minutes. This interval allows time for you to relax a little before starting the next section.
There are two types of tests: Academic and General Training.
The Academic test

is for people who want to study at undergraduate or postgraduate level in an English-speaking university.

The General Training test

is for people who want to work or live in an English-speaking environment but do not need academic skills.
The IELTS Test is a four-hour test consisting of the following sections. To take this test, you must be at least 18 years old.
Test Sections: Reading (60 minutes) Writing (60 minutes) Listening (30 minutes) Speaking (11-14 minutes).
The Reading and Writing

tests will include tasks from which you must choose one answer and/or one response. They also have a short duration for writing answers, so it's important to be efficient and avoid lengthy explanations.

The Listening

section is taken in two parts, Task 1 and Task 2. In Task 1, you listen to a recorded talk or lecture and respond in written form; in Task 2, someone reads out a mock letter or an article, which you need to respond orally.
The Speaking section takes place face-to-face with an examiner in an interview format. You'll be asked questions related to your personal experience as well as some general knowledge questions about everyday topics like where you live or work etc. Reading Writing Speaking Listening
Eligibility criteria for IELTS
Our IELTS Students Reviews
I enrolled with Brolly Overseas for IELTS training and it was the best decision ever. The faculty is good and friendly and pays attention to every student in the batch.
I am glad I got my IELTS training from Brolly Overseas, it was worth it as I scored a band score of 8 in the very first attempt itself. Thanks to the entire team.
I joined the IELTS training in Hyderabad as I needed to score a good band score to get into the university of my choice. The trainers were very friendly and taught us well. I can now confidently attend the exam without worrying about anything else.
Brolly Overseas is a good IELTS training institute in Hyderabad with a great staff and team of trainers. I would recommend it to my friends and family.
I always struggled with speaking English fluently and lacked confidence but after joining the IELTS training, not only did I get the confidence but my language has improved a lot. I am so happy and thankful to the entire team.
Brolly overseas is a good institute in Hyderabad to learn IELTS especially if you are looking for advanced training. They train you so well and help you with your mistakes. I am very happy and satisfied with the training and results.
I wanted to get a band score of 8 or more so I joined Brolly overseas to be able to achieve that and it was definitely worth the money and time. I did in fact score 8 and I don't think it would have been possible without the help from the trainers so thank you!
I joined Brolly overseas for IELTS training and I enjoyed the program, they provide the best IELTS coaching in Hyderabad.
I am happy with the results I got after joining the institute for IELTS, very much satisfied and happy. Would recommend it to the people I know.
#1 IELTS coaching centre in Hyderabad
Brolly Overseas is one of the transpiring training and consultancy agencies in Hyderabad with a high success rate. We have ample training experience and have rendered top-notch IELTS training to students and professionals over the past few years with an impressive guaranteed IELTS score band while preserving the quality and purpose of the program. 
We have tutored batches that have shown tremendous growth and command in the subject within the duration of the course with excellent grasp throughout the IELTS coaching in Hyderabad. 
Brolly Overseas is backed by a talented team of competent trainers who are entirely assigned to train candidates with the best IELTS coaching to achieve a notable band score. 
We specialize in offering ancillary handouts including career guidance, education plans, test measurements and analysis, and much more. Our competence and prowess come from the successful enrollments of students and candidates in educational institutions and universities across the globe making us one of the best IELTS training in Hyderabad. 
Our Student's Score Cards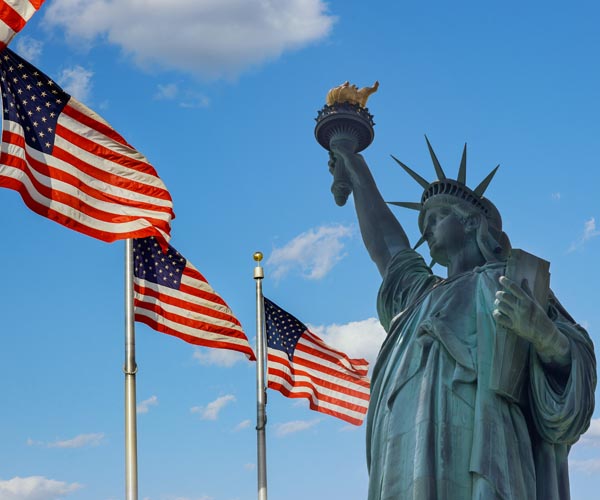 USA
Study in the US in highly acclaimed universities with our expert adjuration.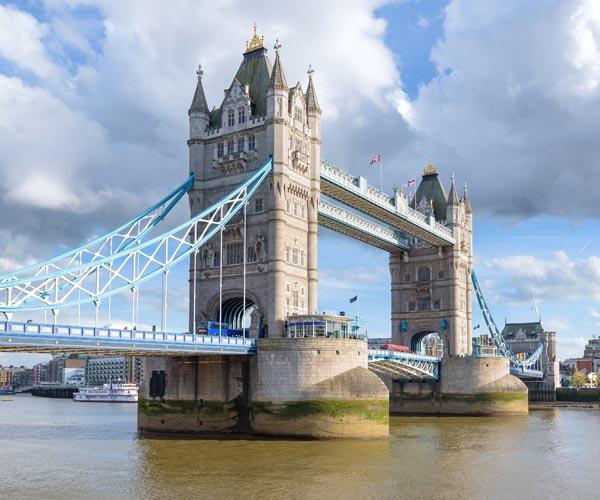 UK
Explore the UK with limitless apprenticeship and learning opportunities.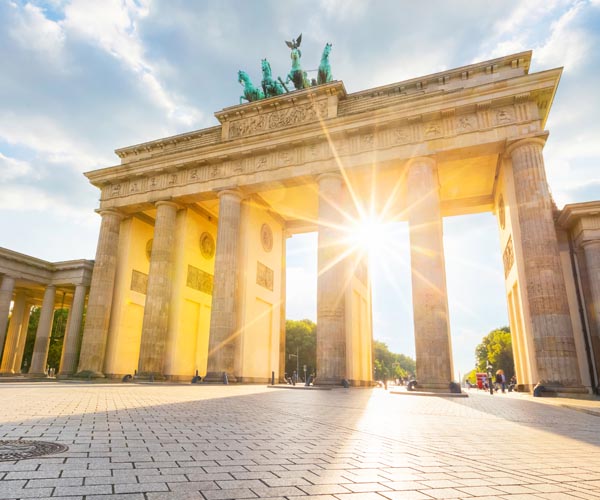 Germany
Manifest and initiate your dream career by studying in some of the top universities in Germany.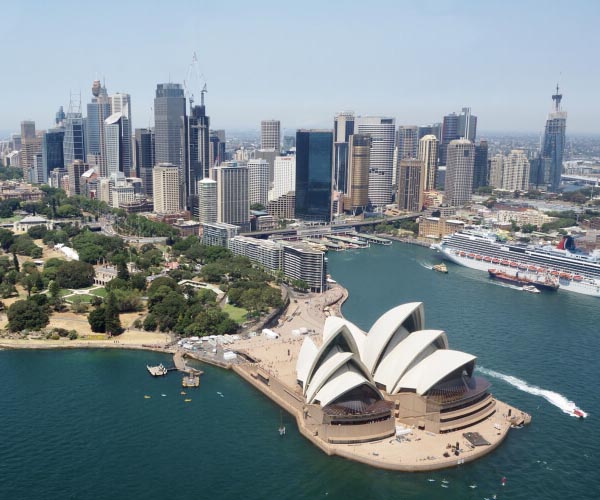 Australia
Enjoy a great deal of student benefits and options with our Study in Australia assistance.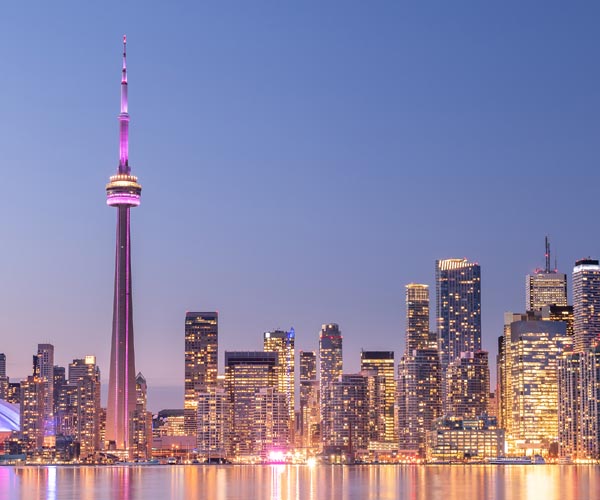 Canada
Pursue your higher studies in Canada's top universities and educational institutions.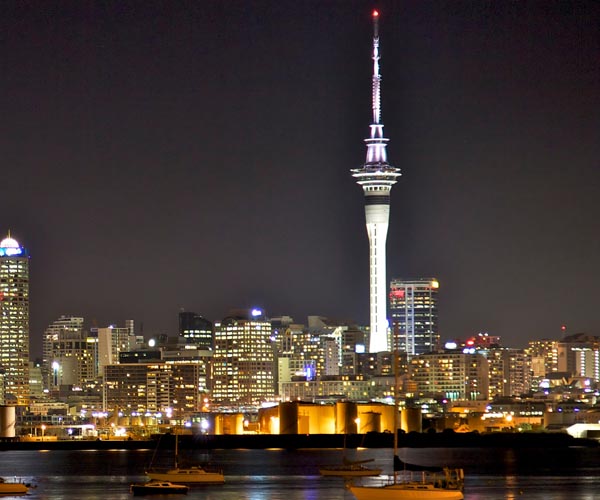 New Zealand
Study in New Zealand and uproot long term career driven promotions.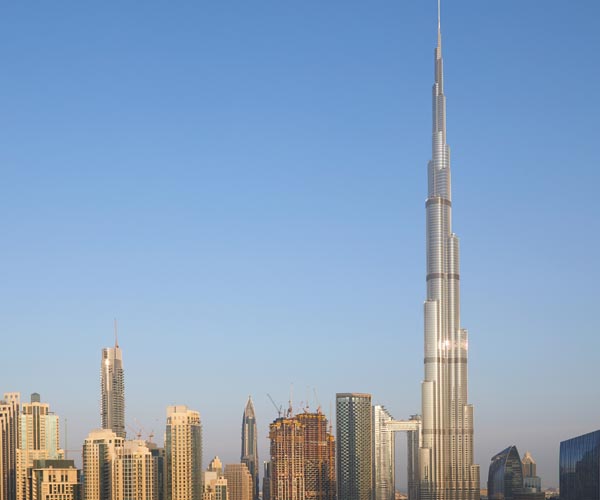 UAE
Associate with some of the best varsities and study in UAE at convenient and nominal valuations.